To Achieve Harmony Between Music, Design, & Craftsmanship
Is The Focus Of Every Creation. - Shawn Aceto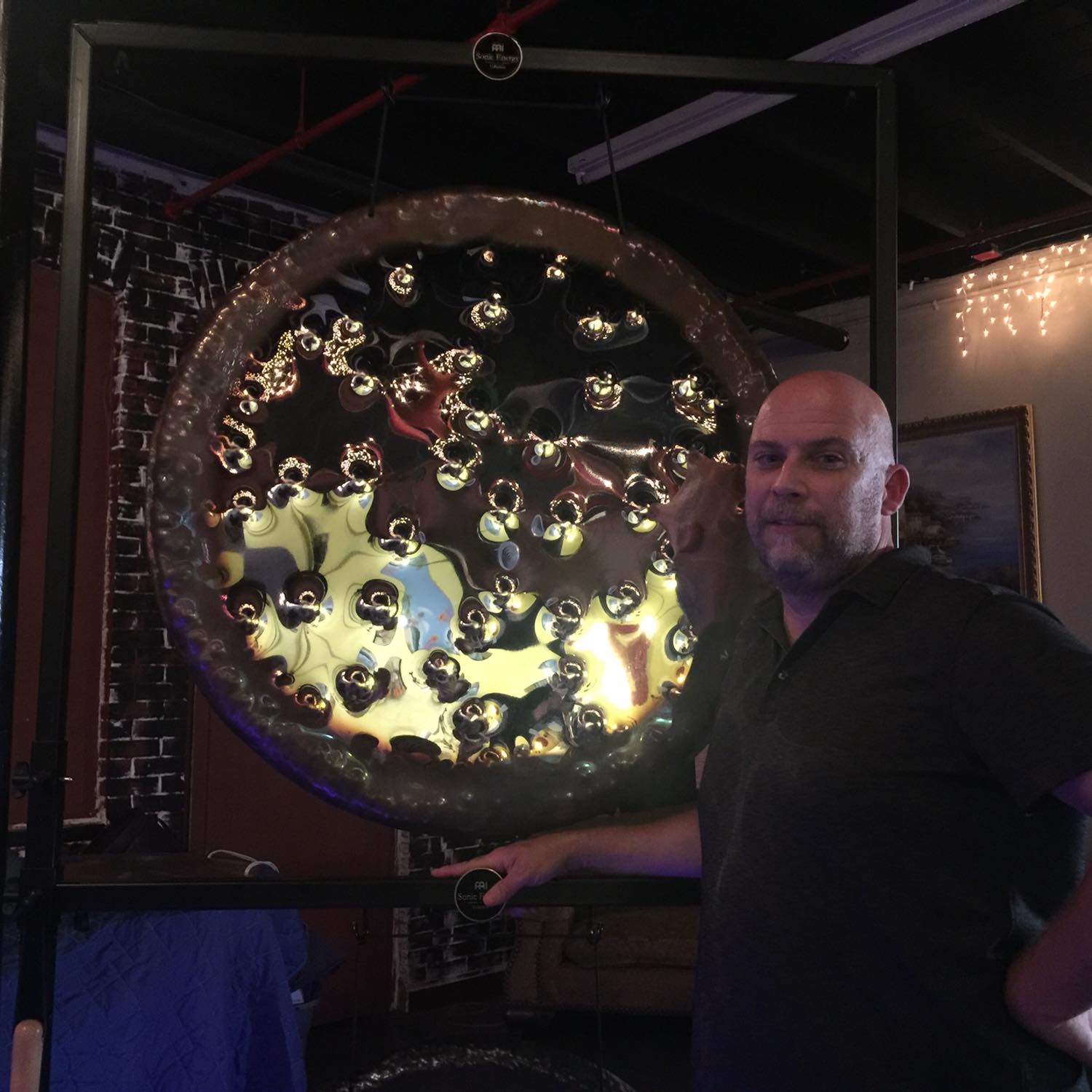 My vision was to create sound instruments that work cohesively with any configuration to compliment and fill in spaces in your current soundscape while creating an atmosphere that blurs the boundary between you and the physical world, creating a seamless connection between what you call the self and all that is.  I want to create dynamic instruments that offer a full spectrum of sound to create texture and layers of experience. Each gong is unique to itself matching only a template of a previous version, they are not locked into strict predetermined frequency  parameters but rather to have a character to them. Inspiration ranges from esoterics, to science, to ancient iconography, a sonic canvas  created to evoke a visceral experience that encourages you to come closer, to explore, and open to a transcendent experience.  As an independent gong maker I have the flexibility and space to explore different and sometimes divergent ideas, iconography,  and sound profiles. I also offer to my clients the availability to create a custom made instrument using their ideas and art to tailor a gong just for them.  Many of the gongs I make require you to allow them to tell you how they want to be played, while they are still approachable, they may require you to redefine your style of playing.   The stainless steel in particular begs you to abandon everything you think you know about gongs and appreciate them as an entirely different instrument, much in the same way a guitar is different than a violin, there are similarities, but the attack  is entirely different. My hope is that my gongs will continue to enchant and inspire for a lifetime, that each stroke provides new and exciting nuance for both the player and listener.